| | |
| --- | --- |
| Posted by siew_hooigan@hotmail.com on August 24, 2015 at 1:10 AM | |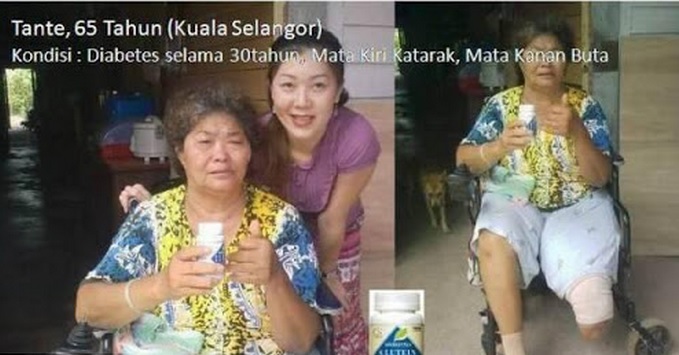 Seventeen years ago, this 65 year-old lady's left leg was amputated because of diabetic complication. She developed cataract on her left eye, but did not wish to go through any opearation because she had undergone an operation for her right eye the year before, but it was unsuccessful.
After taking Super Lutein for a week, her left eye condition improved (cataract healed) and miraculously, her right eye which had been blind for 10 years, could now see light again.
Her overall health also improved tremendously.
Disclaimer
These testimonials are not intended to diagnose, treat, cure or prevent any disease and its related medical conditions. They are the sole opinions, findings or experiences of individuals taking Naturally Plus' products. It does not guarantee results. Please seek your own medical advice if you have any concerns.