Shopping Cart
Your Cart is Empty
There was an error with PayPal
Click here to try again
Thank you for your business!
You should be receiving an order confirmation from Paypal shortly.
Exit Shopping Cart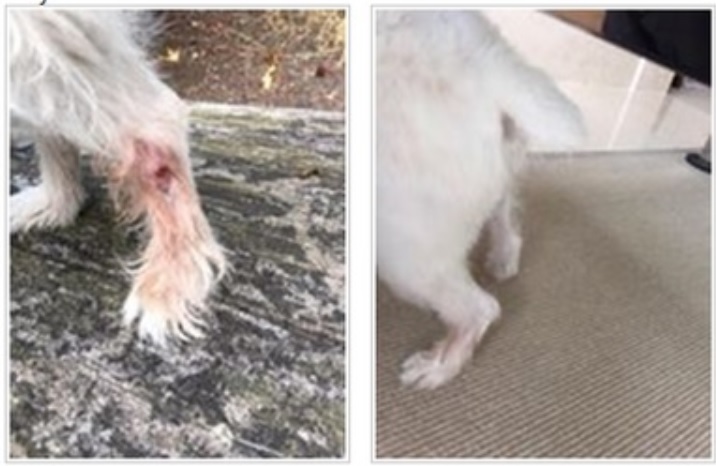 Jan to July 2016 - Kay's dog, Max, had to be on medication because of liver failure.
End July 2016- Result showed that one of the results was still dangerously high, so it had to take another round of medication.
Early August 2016 - The owner decided to give it one capsule Super Lutein daily, instead of the liver medication. Intention was to see whether Super Lutein would help its liver problem and an open wound that had not healed in the past one year.
Early Nov 2016 - Went for annual check - Vet was pleased  that the wound on Max's leg had healed completely and test results showed that the liver count was perfect!
Disclaimer
These testimonials are not intended to diagnose, treat, cure or prevent any disease and its related medical conditions. They are the sole opinions, findings or experiences of individuals taking Naturally Plus' products. It does not guarantee results. Please seek your own medical advice if you have any concerns.
Testimony by Mrs Yuli of Jakarta
Paco is my pet cat and has been with me for 14 years. On October 26, 2012, it was treated in an Animal Hospital and diagnosed with kidney failure. Paco was discharged after 7 days but was still rather weak. 
A week later, it began vomiting and refused to eat. We brought it back to see the doctor who said that Paco was already very old and weak. There was not much he could do for Paco, but I didn't want to give up.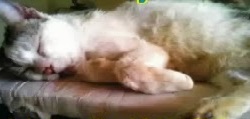 Incidentally, I read the testimony of Mrs Roslinda about the kitten that got well after taking Super Lutein. I immediately gave Paco one capsule of Super Lutein.
Actually I had been very anxious and had spent sleepless nights over my beloved cat's condition. On top of that I have spent close to 2 million Ruppiah on his treatment and medication. Thank God, Paco's condition improved. He stopped vomiting, and his appetite returned. After consuming one capsule Super Lutein daily for 3 days, he could sleep peacefully and was stronger.
Today, he does not have the symptoms of kidney failure, such as bad mouth odour, smelly urine or vomiting.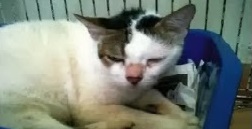 Disclaimer

These testimonials are not intended to diagnose, treat, cure or prevent any disease and its related medical conditions. They are the sole opinions, findings or experiences of individuals taking Naturally Plus' products. It does not guarantee results. Please seek your own medical advice if you have any concerns.







0

/